Right to work checks tools
right to work checks tools
This page is not update.


Checking an EU citizen job applicant's right to work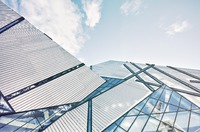 Employers will need to check a job applicant's right to work in the same way as now until 30 June 2021.
Until this date job applicants can prove their right to work in the following ways:
EU, EEA or Swiss citizens can use their passport or national identity card
non-EU, EEA or Swiss citizen family members can use an immigration status document listed in the right to work checks employer guide
EU, EEA and Swiss citizens and their family members can use the online right to work checking service

Employee's online self-service checking system.
If an applicant uses the online checking service this will generate a share code. Employers must then use the employers' online service to check their right to work using this share code.

Employers' checking service with code